Table of contents
Press Release
PILGRIM YEAR: NEW STEVE BELL BOOK SERIES RELEASED
Winnipeg — (CANADIAN CHRISTIAN NEWS SERVICE) — Signpost Music is pleased to announce the release of the Pilgrim Year collection by author and musician Steve Bell. Published by Novalis Press, the collection of books features written reflections on the liturgical year, accompanied by links to the music of this iconic Canadian Christian singer and songwriter.
"Listening to Steve Bell in concert, you sense his tremendous gift for story-telling," says Simon Appolloni, Associate Publishing Director of Novalis Publishing. "When you match that with his brilliant musicianship, and his deep faith in a God that loves and cares for justice, it was a no-brainer to approach Steve Bell when he mused to his fans that he was planning to do some writing."
The boxed set, comprised of seven books, spans the liturgical church calendar from the time of Advent to what is called "Ordinary Time," touching on all the major movements of the liturgical year.
"I grew up in a Christian tradition that was largely suspicious of the liturgical and traditional," explains Bell. "And yet, an adult deepening of my own faith has come precisely as I've discovered and attended to the rooted wisdom and knowledge of the past which is lovingly embedded in these rich traditions."
Bell says he wanted to write these books "in a manner that would refresh the weary, and incline the wary to a heritage that is evergreen and fruitful; one that rises above tides and trends, and which fortifies God's people to be a gift both to and for the world he so loves."
Pilgrim Year is a prayerful journey through the Christian calendar year. "I hope readers will regain a deep confidence in 'the story' that we have been charged to tend and keep for the sake of the world," says Bell.
Steve Bell is a Canadian Christian singer/songwriter, Juno Award winner, and modern-day troubadour whose vocal style, rootsy guitar riffs and storytelling prowess have won him concerts the world over.
Novalis Publishing produces creative and affordable resources that help people explore their religious heritage, live their faith, deepen their relationship with Christ, pray, actively participate in the liturgical and sacramental life of the Church and to join in the creation of a more just world.
Pub date: 2018-10-01
Format: Paperback/softback with French Flaps Pages: 80 (each book)
Price: $9.95 CAD / as box set of seven $ 49.95
For interviews and review copies email:
faye@stevebell.com
novalis.ca
stevebell.com
1-800-854-3499
Bio
Rarely does one come across an artist whose career has been as varied as it is focused. On each journey his music takes him, Manitoba-based singer/songwriter Steve Bell consistently plumbs the depths of beauty and truth while maintaining a humble generosity—a robust kindness—that has profoundly impacted the lives of countless individuals. More than a quarter-century since the release of Steve's first solo album, his accomplishments continue to demonstrate his commitment to excellence and creativity, as well as his marked dedication to the performing arts within Canada and beyond.
A modern-day troubadour, Steve composes eloquent songs and sings them in his charming vocal style, accompanied by rootsy guitar riffs and storytelling prowess that are uniquely his own. He uses these remarkable gifts to share a message of hope that resonates deeply within the hearts and souls of fans, providing both solace and inspiration. It is this connection, rather than platinum plaques to hang on the wall, that is Bell's true goal and his most real achievement.
Despite having flown under the radar in terms of media recognition, Steve Bell's career statistics are striking. To date he has put out a total of 26 albums which have sold well over 500,000 copies independently. Add in three concert videos, five songbooks, and more than 2000 shows, and you have a body of work equaled by few artists in any genre. Over the past several years Bell has also performed his material 28 times with nine different symphony orchestras, often to capacity crowds including Massey Hall in Toronto. He is frequently invited to speak at conferences and universities across Canada and the United States, and recently completed a series of multi-media e-books. Refuge31 Films released a feature length documentary about his career and life journey. His latest endeavours include writing a seven-book series on the spirituality of the Christian calendar year called Pilgrim,Year, an accompanying 2CD compilation set of the music highlighting the Christian calendar year songs that Steve has produced over his career, and a new podcast called WayStations, where Steve interviews many of the fascinating people he's met in his travels.
These endeavours have led not only to commercial success for Steve's self-launched record label Signpost Music, but have also garnered a stream of accolades including three JUNO Awards, several Western Canadian and Prairie Music Awards, and the Queen's Diamond Jubilee Medal. His rare longevity, marked by a commitment to his vocation as equally social and artistic, has earned him a large and loyal fan base that continues to grow both in Canada and the United States.
After a storied lifetime of contribution to the Canadian music industry, Steve remains compelled to express his art in the wider context of bounty and need. As such, he has mentored several emerging artists and worked with various organizations to promote arts and education. He also uses his stage to attract attention, build awareness, and provide thoughtful helps to the world's less fortunate and resourced—locally, nationally and internationally—represented by such worthy organizations as Canadian Foodgrains Bank, Compassion Canada, Siloam Mission, and the National Roundtable on Homelessness and Poverty.
In addition to his year-round touring schedule and increasing number of speaking engagements at conferences and universities, Bell has written articles for various publications, and recently completed a series of books called Pilgrim Year: reflections on the spirituality of the Christian liturgical calendar that incorporate story, song, and poetry.
Steve lives with his wife Nanci in Winnipeg, Treaty 1 Territory and homeland of the Métis Nation.
Further information about Steve can be found on SteveBell.com/biography or Wikipedia.
If you are looking for something that's not here, please don't hesitate to contact Faye at 1-800-854-3499, or email her at faye@stevebell.com
Endorsements
The Pilgrim Year series is an insightful and deeply personal walk through the major seasons of the liturgical year. Everything we've come to love about Steve Bell is evident here: his warmth, his stories, and his rich theological insight. What a treasure!"
– Dr. Christine Longhurst
Assistant Professor of Worship and Music at Canadian Mennonite University
and writer/curator of the re:Worship blog
Bell's Pilgrim Year lays out a rich banquet of theology, memoir, poetry and song. The experience of reading, reflecting and then listening, was a bit like being at a really well-developed spiritual conference or retreat.
– Craig Terlson
Author of Fall in One Day
In Pilgrim Year, Steve Bell does something truly remarkable: he brings readers into a deeply thoughtful and creative exploration of the Christian calendar. Readers familiar with the liturgical seasons and readers encountering them for the first time will find themselves caught up in Bell's use of song, poetry and personal reflection.
– Dr. Michael Boyce
Vice President Academic, Associate Professor of English and Film Studies
Booth University College
In an age of rapid trending and instant gratification, our souls long for the sustenance that comes from deep reaching roots. In "Pilgrim Year", as Steve Bell brings wisdom, poetry, and song into the rhythms and traditions of the church year, we're invited into just such a source. Whether for personal reflection or for use in a wider community, this rich resource will feed the soul all year round.
– Jamie Arpin-Ricci
author of Vulnerable Faith: Missional Living in the Radical Way of St. Patrick.
Through the rhythms of life and seasons of faith come maturity. Steve Bell is a Canadian sage whose wisdom and heart for the Beautiful have come to full flower in The Pilgrim Year. This seven-volume boxset is a treasury of gripping reflections, poetry and lyrics that guides spiritual pilgrims through the stages and mysteries of the church year (with accompanying music available online). This is the most winsome newcomers' intro I've seen to the church calendar, just as it is a refreshing breeze for veteran travellers of the Way. Steve pours character and excellence into whatever he produces–he's motivated by a genuine desire to facilitate encounters with the living God. Bell is a trustworthy travel guide because at every switchback and waypoint of The Pilgrim Year, he encourages us to follow the faithful Shepherd "further up and further into the kingdom of God. 
– Brad Jersak

Author of 
A More Christlike God, 
Monastery
Preacher at 
All Saints of North America Monastery, 
Dewdney
Photos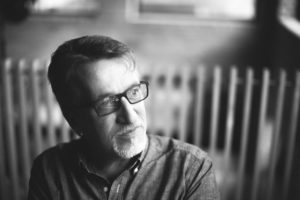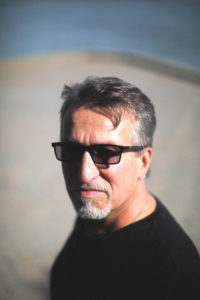 Images