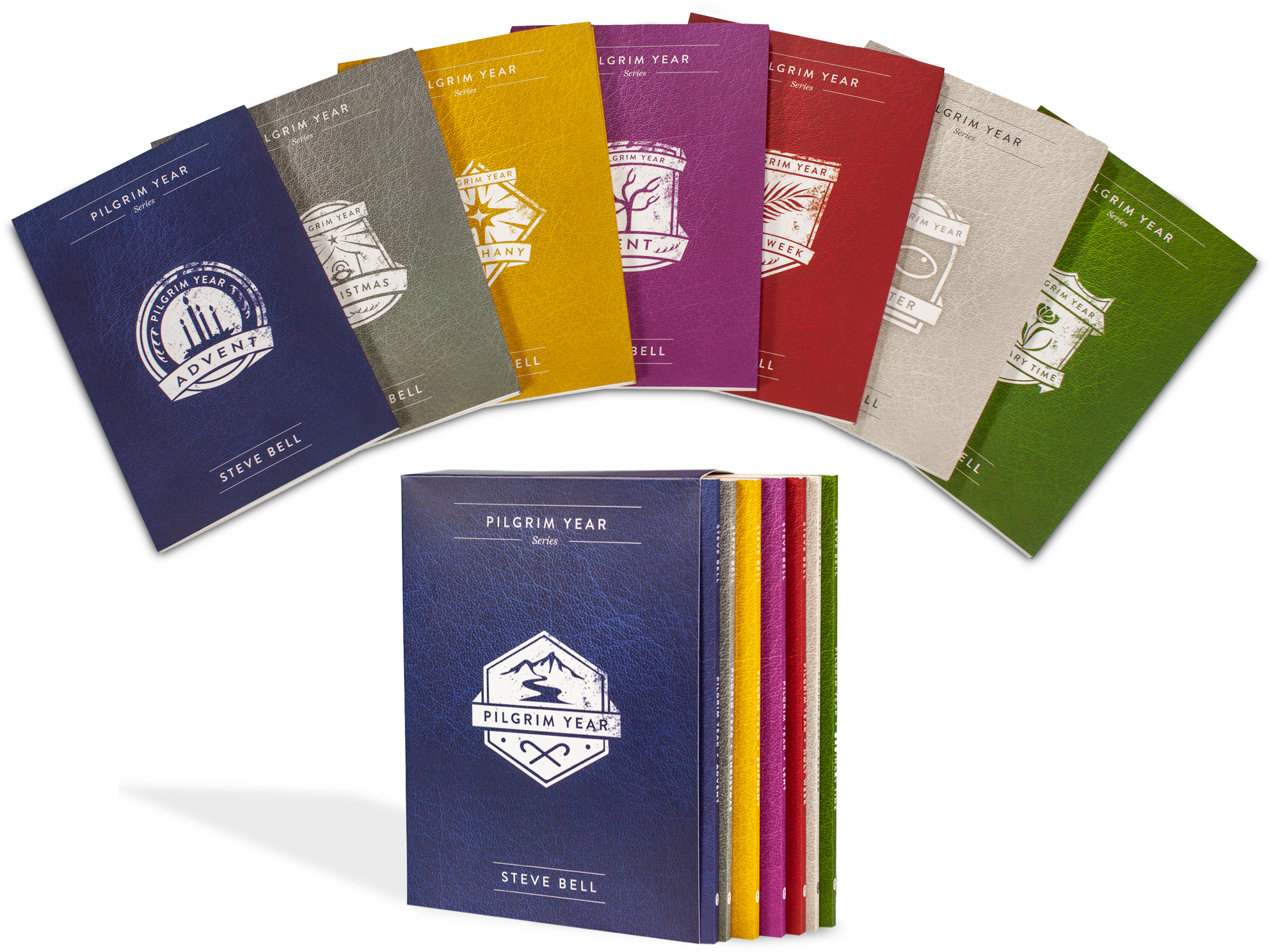 Pilgrim Year Book Series
Journey through the Christian Year with musician, writer, and speaker Steve Bell
Take a prayerful journey through the Christian calendar year with Steve Bell's new book series. The seven-book series includes devotional reflections on the seasons of Advent, Christmas, Epiphany, Lent, Holy Week, Easter and Ordinarytime. Drawing on poetry, music, history and tradition, Steve's unique reflections animate a rich spiritual tradition for the seasoned and the novice alike.
Purchase all seven books as a boxed set ($49.99), or buy books individually ($9.99). Consider also the two-disc companion CD, ($24.99) corresponding to the Pilgrim Year book series. Included are seasonal songs drawn from Steve's three-decade catalogue of music.
Now Available
7 Book Boxset, Individual Books & Companion CD.
Pilgrim Year Resources
Listen to the songs and watch the videos from each book.
Bell's Pilgrim Year lays out a rich banquet of theology, memoir, poetry and song. The experience of reading, reflecting and then listening, was a bit like being at a really well-developed spiritual conference or retreat.
Craig Terlson
author of Fall in One Day
The Pilgrim Year series is an insightful and deeply personal walk through the major seasons of the liturgical year. Everything we've come to love about Steve Bell is evident here: his warmth, his stories, and his rich theological insight. What a treasure!
Dr. Christine Longhurst
Assistant Professor of Worship and Music at Canadian Mennonite University